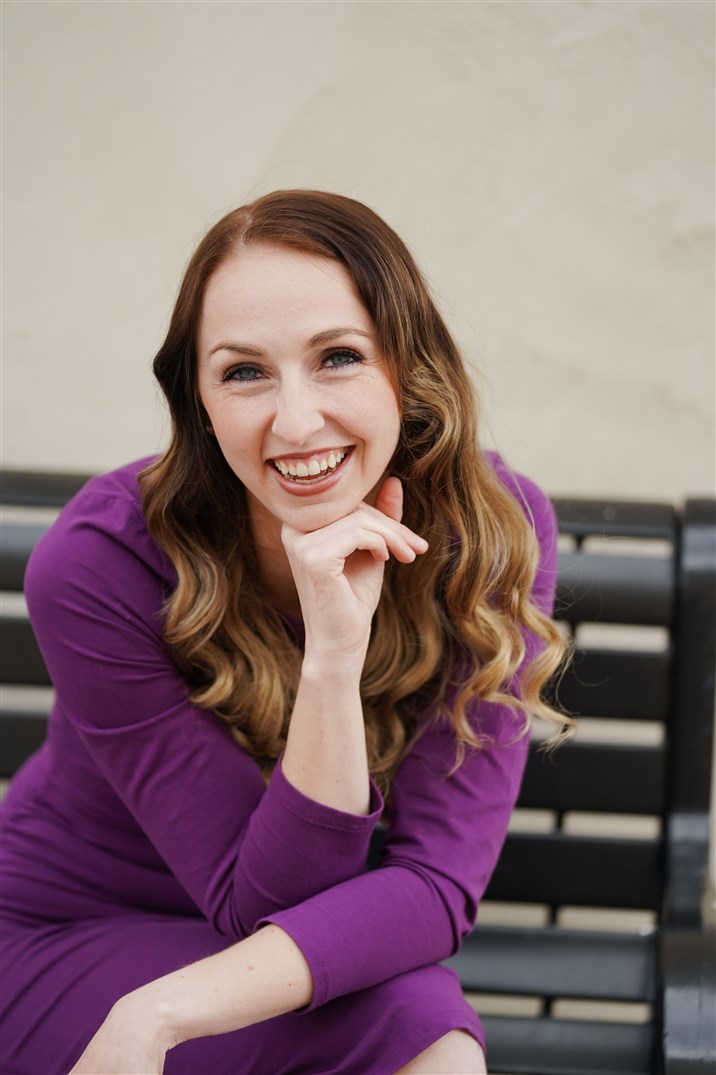 Kimberly Robbins-Muhlestein , mezzo-soprano, received her Bachelor's of Music in Vocal Performance from Utah State University. She has performed in many operas and musicals, the most recent of which include Mary Mother of Jesus in Rob Gardners Lamb of God, with Draper Philharmonic and Choral Society, Polly Baker in Crazy for You with Sugar Factory Playhouse and the USU Opera production of Songs for a New World as Woman 2. Other recent roles include Trial by Jury as the Usher, and as a cast member in the USU Theatre production of Sondheim on Sondheim . Kimberly has performed in the USA, England, Italy, and the Philippines. Kimberly has recorded several demo tracks for a Gaxagon Media, as well the role of Claire Harper in the original cast recording of A Father's Day . She was a national semi-finalist in the Musical Theatre category of the National Association of Teachers of Singing National Competition. Kimberly is very passionate about all types of singing, but her favorite styles include musical theater and contemporary.
Other roles include: Prince Orlovsky, Die Fledermaus; Eve, The Apple Tree; Belinda, Dido and Aeneas; Millie, Thoroughly Modern Millie; Ariel, Footloose, and as a featured Dancer/Ensemble in My Fair Lady, Kiss me Kate, and Faust.
Looking for a Masterclass Teacher? Performer for a gig? Music Director? Musical Choreographer? Let me know! Fill out the Contact me form with the details and I'll message you back ASAP!